SKULDUGGERY PLEASANT THE DYING OF THE LIGHT EPUB FREE DOWNLOAD
Where can i download The Dying of the Light (Skulduggery Pleasant, #9) by Derek Landy totally free ebook pdf kindle reader online textbook. For mobile or. downloads Views KB Size Report. DOWNLOAD EPUB Skulduggery Pleasant 9 - The Dying of the Light · Read more. Death Bringer (Skulduggery Pleasant, Book 6) (EPUB ebook – ePub edition) . The Dying of the Light (Skulduggery Pleasant, Book 9) (EPUB ebook – ePub.
| | |
| --- | --- |
| Author: | JAMEL ECKARD |
| Language: | English, Spanish, German |
| Country: | Spain |
| Genre: | Religion |
| Pages: | 350 |
| Published (Last): | 28.04.2016 |
| ISBN: | 528-7-80812-644-8 |
| ePub File Size: | 19.53 MB |
| PDF File Size: | 10.80 MB |
| Distribution: | Free* [*Free Regsitration Required] |
| Downloads: | 30022 |
| Uploaded by: | ERMELINDA |

Download [PDF] Books Skulduggery Pleasant [PDF, ePub, Docs] by Derek Landy Free Complete eBooks "Click Visit button" to access full FREE ebook. This list of bucket list books to read before you die is a good literature challenge Looking to mix it up with a light-hearted, funny novel at your next book club? This list. The Dying of the Light. Skulduggery Pleasant (Series). Book 9. Derek Landy Author (). cover image of Skulduggery Pleasant. The Dying of the Light (Skulduggery Pleasant, Book 9) (eBook) available to buy online at tetraedge.info have a compatible device; (2) register for an Adobe ID; ( 3) download the correct eReader software. Derek Landy; Adobe DRM ePub.
Goodreads helps you keep track of books you want to read. Want to Read saving…. Want to Read Currently Reading Read. Other editions. Enlarge cover. Error rating book. Refresh and try again.
The eighth instalment in the biggest, funniest, most thrilling comedy-horror-adventure series in the universe - and the follow-up to 's number-one bestseller, Kingdom of the Wicked The best-selling return of skeleton detective Skulduggery Pleasant and it will rearrange your world. The seventh instalment in the biggest, funniest, most thrilling comedy-horror-adventure series in the universe Subscribe now to be the first to hear about specials and upcoming releases.
South Pacific. Title Author. Refine By. Publication Date May pre-release. April release this month. Last 3 months. Last 12 months.
Older than 12 months. Show Large Print: Yes No Only. Last 7 days. Last 14 days. Last 30 days. Last 60 days. On-hand, Local, International. Relevance Popularity Latest Additions Title: A to Z Title: And the week after that?
We'll be revealing the title for the ninth, and last, Skulduggery Pleasant book. Judging by this, the finished book will be at least , words, which is Mortal Coil length, and could be longer.
But because most of those characters are now DEAD, Book 9 allows me a smaller, more intimate story — while remaining as heart-rendingly traumatic as anything I've written before.
And speaking of heart-rendingly traumatic, I've actually written the last few chapters. Not to completion, of course, but I've written enough to know what happens, and how it ends, and who lives and who dies, and all I can say is I am MEAN. No,i am not.
I will start a re-read. Every month one book. That's it. I'm way too chicken! But i want this book. And a Title. And a Cover. Expected publication: August 28th August 28th Um ehrlich zu sein Ich hatte irgendwie mehr erwartet. Mir hat da der 8. Band leider nicht behaupten kann. Besonders die Kapitel aus der Sicht von Danny haben mich immer wieder rausgebracht und teilweise gelangweilt.
In dem Moment haben sie einfach keinen Um ehrlich zu sein Auch das Ende fand ich ein wenig meh Aber sie kam einfach nicht. Chiner, Tanith, Scapegrace, Fletcher. Echt schade. Trotzdem oder vielleicht gerade deswegen, werde ich die Reihe auf jeden Fall weiterfortsetzen.
View 1 comment. I first saw it at my local library, and I thought it looked intriguing. The skeleton with the glasses, and the girl with wavy hair that's how I thought back then made the cover look like some little fun horror story that I would read and quickly forget. Years passed, with me looking up at that purple skeleton book with the really weird name, Skulduggery Pleasant. Then, nine years later af Then, nine years later after I had first saw it when I was 7, just went "well, let's just see what this is all about.
Was blown. This was the book series I was looking for, this was the best thing I had read since Percy Jackson, Artemis Fowl, and the Bartimaeus Trilogy times two.
After that, I went straight to the library, put on hold every book after book one and hungrily devoured everything related to SP. I fell in love with the Skeleton Detective, with Valkyrie, with China but really, who doesn't love China? Even in the books, she's irresistible. I liked him especially. He was so much in line with what I aspired to be, it really hurt to see him dead. I guess I could count myself lucky that I had waited so long to pick up this book because I don't think I could have survived the wait.
I don't know how you guys survived, but I for one am glad you did; I found friends in you guys. Anyway, this book, the Dying of the Light, was the death-knell of mediocrity, because every single piece of it was exceptional in every way. The characters, grown over a period of way-too-long years, have become so three-dimensional that it can be easily imagined, which makes for wonderful reading experiences the likes of which can only be replicated by the Oculus Rift.
I wonder why they haven't made movies for that already I can't go any further without going into the Spoiler Zone, but suffice it to say that this book will kill your feels. You more than likely won't be able to feel anything for a few weeks and One word: Just don't throw the book out the door. That's all I really have to say The writing was amazing, the chapters were unconventional, and Valkyrie Derek had put his whole heart and soul into this book, and you could feel it in every chapter, every sentence, every flipping word.
You could feel that this was the end, and you will definitely miss SP by the end, if you're not already crying by the first chapter.
The ending Not too much emotion this time, since I am all out of feels right now. If there's one thing Derek was right about, it was the fact that it crushed my soul. I can't even feel anything anymore What am I going to do now, after this?
The Blood of Olympus is coming up, and so is Jonathan Stroud's The Whispering Skull, but I don't think I will again be as excited as for what was, in my opinion, the crowning event of the year: The Dying of the Light. Then again, time heals all wounds, right? Tomorrow, we will be getting the last and arguably the most anticipated book of the month: Pre-review Edited August 19, This is the back cover. The suspense I want to read it now, Derek.
Pre-review Edited June 17, Oh no. I am this close to hulking out, Derek. So very close But OMG!!! This cover A title that is both foreboding and very disturbing Pre-review April 13, The Happy: Tomorrow, the title will be revealed! The Sad and darn near total misery: If I ever get this book The fact that It will be all over I'm sorry, I need a moment In the meantime, cry out in fear and sing your praises to the Golden God, for Derek Landy is the only one who can mend your broken souls.
Which he probably won't do. View all 16 comments.
Derek Landy
Wooooow, it took me way too long to finish this. I want to blame my reading slump, but I have to admit that this is probably my least favourite book of the series so far.
I've thankfully taken notes down as I read, so there'll definitely be a proper review coming later, I swear but this was pretty disappointing. I still enjoyed it because it's Skulduggery Pleasant, but Mm, I was expecting more from this one.
I have Resurrection and Midnight waiting and I'm super excited to I have Resurrection and Midnight waiting and I'm super excited to see what happens next, but I'm going to be taking a little break from the Skulduggery Pleasant world.
Have a heap of books to get through for Tome Topple and I think zooming through 7 books in a series warrants a little breather lmao Jul 01, Tanja Voosen rated it it was amazing Shelves: Dieser Satz geht mir einfach nicht mehr aus dem Kopf. She glared back, opened her mouth to continue the conversation, but he suddenly turned, walked away, like he'd just remembered that she may look and sound and talk like Valkyrie Cain, but she wasn't Valkyrie Cain.
And she never would be. Wir treffen auf Charaktere und Orte, die uns im Verlauf der Jahre begegnet sind. Wir werden erneut mit Dingen konfrontiert, die wir vielleicht vergessen hatten Derek Landy ist ein sehr intelligenter Mann, dass muss man einfach sagen. Das klingt hart und das ist auch so. Es waren einfach die Dinge, die man nicht vorhergesehen hat, die einen so unvorbereitet getroffen haben, dass ich dachte, ich kann nicht mehr. Das Buch ist so intensiv und brutal und grausam, dass ich wirklich Pausen machen musste, wenn es richtig los ging.
An still you make jokes.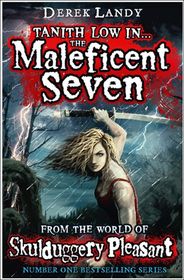 Vieles wird passieren Charaktere werden sterben, sie werden leiden, sie werden zerbrechen. Und dann die Figuren an sich. Man leidet so sehr mit ihnen. Man liebt sie so sehr Die ganze Konstellation des Romans, dessen Aufbau Das beste Buch, dass ich jemals gelesen habe. Skulduggery, Valkyrie, Tanith Im einen Moment will man weinen, dann lacht man wieder.
Trotz der Heftigkeit der Geschichte muss man nicht auf den bekannten und geliebten Humor verzichten. Der Autor schafft wie kein anderer die Balance zwischen dem absoluten Grauen und Momenten, in denen die Hoffnung und ein Lachen wieder greifbar sind. She smiles at him.
Mehr kann ich auch gar nicht sagen. After all. Doors are for people with no imagination. View all 33 comments. Jul 31, M. DeSantis rated it it was amazing Shelves: Once upon a time, a girl was sitting in a module for her graduate writing program. This module was on the differences between middle grade, young adult, and new adult fiction. Many books were mentioned in the middle grade section, one of which was Skullduggery Pleasant.
The professor summarized the series by describing it as a story about a teen girl who teams up with a talking skeleton and solves mysteries. Five months later, I picked up Scepter of the Ancients.
I read. I kept reading, though.
The Dying of the Light (Skulduggery Pleasant, #9) by Derek Landy
Stephanie was cool. Skullduggery was amusing, and the story was well done. And then I read Death Bringer. I finished Death Bringer and gave it 5 stars. Then I read Kingdom of the Wicked and gave it 5 stars. I bought the paperback and scanned it into my computer. This took two days, and I have done this for only one other book in my lifetime. That is how much I was now paying attention.
Then I went back, reread the first five books, and changed my ratings from 4 to 5 stars. Then I waited a month and a half for The Dying of the Light, scanned it, read it in 2 days, and gave it 5 stars. This series…this series.
Books in the Skulduggery Pleasant series
A female main character who makes mistakes but is still a good person. A world with real consequences. A non-romantic main relationship. I will reread and reread this series. I will never get tired, and I will always want more. But I know that more would ruin what I have here. Derek Landy, thank you for these books, these characters. So I found Armageddon Outta Here in a bookshop and immediately pulled it out and flipped to the back to get that promised chapter from The Dying of the Light.
It's the second chapter. And it was nice In fact I was surprised by how normal it was. Same old same old Skulduggery Pleasant. Except for that one major difference that just kept nagging on me the whole time and made me feel sick somewhere in my stomach.
God, I don't want to follow this character. I can't stand this character. Derek Lan So I found Armageddon Outta Here in a bookshop and immediately pulled it out and flipped to the back to get that promised chapter from The Dying of the Light. Derek Landy, don't make me feel sympathetic towards this character, not after Dead Men In this way I guess me and Skul are gonna have a lot in common during this last book. Man I can't wait to see what happens. I literally have no expectations and have no idea what could happen.
I really can't wait. You complete and utter! Incoherent grumbling And Skulduggery! You heartless, loveable jerk! How could you do that to me? To Valkyrie?
God I nearly died several times in this book. Wow, so I finally finished it. This is the end. I've been dreading this moment since I first bought the book and even a little before that , and now that it's over and the only other series I'm currently reading will also release its final installment this year, I am desperately scrambling around for another fantasy-series for me and my sister to read she's still got her Land of Stories books - I said I'd check them up after I finished everything else I want to read, but I don't think I'll see it as anything too special; looks a lot like Magic Tree House slash Inkheart.
I haven't been with this series for nearly as long as most people - in fact I've technically only been a fan for around a year and a half 2 years? In fact this finale alone has bumped up the series on my top-ten-favorite-series list to number 3, surpassing The Cirque du Freak and How to Train Your Dragon at least until the last book for Httyd gets released later this year.
Gosh what a ride this series has been. The characters, the action, the suspense, the magic It's the only series I have on here where I've rated every book five stars, and that's not to say I see them as completely flawless particularly not this book or that I didn't have a few problems here and there with them mostly with this book , or that there weren't a few I didn't like as much as the rest I suppose the weakest for me would be Playing With Fire , but those five star ratings were all based on my honest raw feelings of exhiliration and enjoyment after finishing each one and there were some I started on the same day I'd finished the last, and each took around a two-to-three-day span [apart from this one, since me and my sis were reading it together and she likes to do other things with her time - had I been reading it alone I probably would have finished it in two days max, it was so unputdownable].
It's the one series where I'd finish each book and my immediate thought is not about what it did wrong, but what it did right. Where I'd take a deep breath, smiling widely, and think "ah, that was amazing". The Dying of the Light though Before I get into that This plan will also usually fail at first, but then after more fighting, after a lot of kicking and biting and scratching and desperate reaching of fingers, the heroes just manage to succeed by the skin of their teeth, with a trump card they'd been holding back, or else a really lucky break.
While all of this is going on there'll be a subplot panning out in the background and I don't mean Scapegrace and Thrasher , maybe another villain or imminent-doom approaching that are less pressing for time.
In other words, it's just non-stop action and dialogue almost all the way through. And I love that.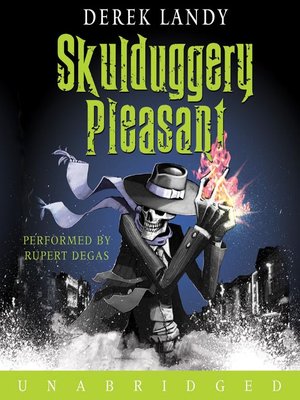 For awhile now I've come to really notice and nitpick while reading books when authors explain or tell even a little more than they necessarily should - I've gotten quite attached to the show-don't-tell method of story-telling. Maybe it's due to the large amount of manga I've been reading the past two years. Apart from Last Stand of Dead Men , which took place during a civil war between Sanctuaries and so had to be a little more complicated, all the SP books work on this cycle of events, and the last book is no different.
The only real difference is that this time, the stakes are much higher.
When writing a finale for a long fantasy series there are a number of things that need ticking: Every important character that has made an appearance in the series so far and is not dead, but you don't even have to let that stop you needs to come back for one last bow. Of course it's important to make sure their inclusion serves some sort of purpose, however small.
Featured Series
When the book is finished, the reader needs to feel like there is nothing else at all they want to know about what happens after, to any of the characters.
Yes, I know this doesn't always have to be the case and may just be greedy and unimaginative on my part, since there are some series that do work best with endings that are left open for interpretation e. The Dark Tower series - still iffy on that ending though , but if you are going to leave a few things open-ended, at least do it in a way that the readers can feel satisfied with how the overall ending looks.
And besides, if you've been scrupulous in tying off the loose ends in your plot in all the previous books, it'll only feel like a cop-out to not do so here. The climax has to overshadow every other climax in the series in terms of size, epicness, danger and importance. The reader has to feel all sorts of feels. Multiple times. And this doesn't always necessitate killing off a bunch of characters either.
This is the goal you've been aiming for throughout the whole series after all. There has to be at least one or two throw-backs to previous books, preferably the very first, just for that extra sense of nostalgia.
But there are two major things I felt were slightly wrong with this book, so much that it made me hesitate in giving it five stars and is forcing me to rename my "bad-endings" shelf to the more specific "dissatisfying-endings" shelf I don't think I've read anything I could really say constitutes the "bad ending" label, unless you count the entirety of the final Narnia book [although that was more due to an oversight on what the series was actually about on my part].
The first problem I had with this book was that, looking at it in hindsight, there were a lot of plot lines that, rather than left hanging loose, sort of just led to nowhere Of course I can't go into too much detail without giving stuff away, but I'll just mention the few specific ones I can recall. For one, the renegade sorcerers who got magically boosted in the last book and went running loose. That problem didn't really serve too much to the story as more than Another would be the reflection, and while we're on the reflection, let me just say that my greatest fear while reading this book was that Derek would have the audacity to attempt to make me sympathize with it.
I hate the reflection note that when I say I hate the character I do not mean I hate its inclusion or part in the story, just that I hate her as a person. Well he I'm not gonna say he succeeded in making me like it, or even acknowledge it as a person - in fact if anything this book just increased my annoyance with it - but given that it's been there since book one and the last two books have sort of been building up its character and its alright, her emotions and dreams, I kind of expected a bigger pay-off at the end where she was concerned.
I mean I'm happy I didn't have to put up with her for the whole book like I'd thought I'd have to, but even as a character I hated, I found her ending a little unfair and by that point my feelings towards her had actually turned to neutral.
On another note, are we never going to fully address what she did at the end of Kingdom of the Wicked? Specifically is no one ever going to let Valkyrie's uncle and his family know what she did? My sister countered my points here by saying that in real life, not everything is going to tie in or lead to the final climax and not everything is going to go according to your original plan, and I guess that she's right.
But there are just some things that happen here that take up way too much time from the book, and trick you by presenting things that you think might have a larger impact on the outcome but then just get sort of tossed aside one of these things literally does get tossed aside, and the cost that went into getting this thing was so much and so traumatizing for the protagonist that it really made me frustrated with this book for the first time view spoiler [I'm talking about Valkyrie having to kill her sister to get the scepter, and then having it taken from her by Darquesse and tossed aside without being any use at all I'm not going to let this bother me too much though, except for that last in parenthesis, because all the rest of the books did much of the same, and the only reason it was okay for them was because there were always other books following them to cover their tracks, and also because all these little side-trips and plans gone off course didn't make the book any less entertaining.
The most glaring example of this problem however, and I'd have to say most detrimental to this book, would have to be what I took to calling the "Danny chapters". As in after I'd finish a chapter and see Danny's name on the next page I'd tell my sister "Next is a Danny chapter", and she'd always groan and complain and ask to skip it.
I'll be honest, I wasn't enjoying these very much myself, but I bore with them because I was sure they'd play a bigger role further down the line. But when we did finally reach the last two chapters, I was disappointed to find that my wait had been almost completely futile.
We literally learn only two really important things by the end of these chapters. Granted one of them was such a huge and happy shocker that both me and my sister screamed and laughed when I read it although I suppose there might be smarter people that saw it coming , but there was absolutely nothing else in those last two chapters that redeemed all those previous ones that kept interrupting the story.
I would much rather have preferred an epilogue. I would even have preferred a Scapegrace chapter for every time a Danny chapter appeared but thank God there weren't nearly as many Scapegrace chapters here as there were in Last Stand of Dead Men. The other, slightly less troubling problem I have with DOTL has to do with point two on my list, and this might not be a big problem to everybody else There are at least four characters alone I could name whose fates remain a mystery by the end of the book.
And that's not even to mention the ambiguity of the future of the protagonists. I mean yes, I guess I could easily imagine what life will be like from this point on, but I still have questions about a lot of things and I just wish Derek had given more of hint on those things instead of wasting so much time on the Danny chapters.
I'm just gonna hope that someday he takes it in his head to write another collection of Skulduggery short stories that take place after DOTL. Apart from wanting more glimpses of the future, I really am going to miss seeing Skul and Val. Aside from those two points, however, the book did practically everything else right in my opinion.
My sis and I hadn't put it past Derek to give us the darkest ending he could concoct, or to kill off all our favorite characters we weren't even a hundred percent sure our protagonists were going to make it My sister even started crying during one scene near the end.
The relationship between Skul and Val, the whole soul of the series, is not, I think, explored any more or less deeply than it has been in previous books - I mean we all know by now how much they mean to each other - but there are more displays of emotion and love from both of them, more heartbreaking, tearful scenes between them, and I loved every one.
Skulduggery in particular, the biggest enigma in the series, had more of the brittle person he really is beneath that giant ego revealed in this book - you get a closer sense of what losing Valkyrie really does to him, as well as how much he blames himself for all that happened during the war.
I am so glad I'd resisted enough to not spoil a single thing like I usually do when we first got Deathly Hallows I took to flipping through the book and taking peeks in between the pages - not a good idea at all and I'm glad I was able to experience the whole thing with my sis.
Normally I would have already finished the book first and then reread it aloud to her, or at least read a little ahead. This way, we were both able to feel the same anger, fear, happiness, anxiety, and sadness at all the appropriate parts.
And the fact that the book was able to make us feel all these things makes it worth five stars, regardless of how well it works as a finale. View all 8 comments. I first read this book back in when It was released and to be able to come back to it in to reread it and still have it wreck me emotionally is a true testament to how great this book really is. I lost count of how many times I cried while reading even though I knew what was going to happen and one point I closed the book and said very loudly "No, No that's okay Derek I didn't need my heart!
I can't wait to get some answers! Dec 18, Nights rated it it was amazing Shelves: I was fine reading it, managed to not cry, but then I finished it, put the book away and it hit me. This is it. That's when the tears came, but I had a quote jump into my head that I think is quite fitting I have absolutely NO idea who said it: I just can't believe it's over. But it will live on forever in my heart: View all 4 comments.
Sep 01, Nikki rated it it was amazing Shelves: This book. The most wonderful ending to anything ever. I love this series. I just want to keep rereading it forever. First read September A spectacular ending for an amazing series. I will miss having these adventures, but I'm definitely looking forward to whatever Derek Landy does next. May 18, Kimberley doruyter rated it liked it. Oct 29, AgCl rated it it was ok.
May 06, Petra rated it it was amazing Shelves: Bittersweet, and perfect, and, dammit, why can't I stop crying right now I am deeply in love with this world, the characters and the writing they're presented in. Apart from "I am freaking glad that there are more books! Sep 16, Lapada rated it liked it. I am still half anticipating that Landy will pop up on social media any day now and say - hah! Got yah! And I'll say, yeah, I just knew that couldn't be how you'd end such a great series It's a different kind of sad from the ending of a much loved series, though, it's more the kind of sad that you get when an idol falls off his pedestal.
The higher up you put him, the more he has to fall. It hurts. Spoilers from here I totally agree with a fellow reviewer's comments on this site about zig-zagging plot lines and stop-n-start rescues. Darquess is separated from Valkyrie but we get a shell of what Valkyrie used to be. She loses her magic and gets her arse kicked left right and centre.
We know, though, because she's the heroine of the book, that she will eventually prevail so we trust to our faith in good triumphing over evil. But it seems good is not allowed to triumph in this book, as Landy is not content to kill off favourite characters - he needs to belittle the live ones too.
Tanith finally starts to defeat the evil remnant inside her but then she is separated from the remnant. Darquess toys with the idea that doing good is not so bad then she gets her arse kicked for the effort and obviously changes her mind.
Sanguine finally comes into his own and starts being likeable which is quite a feat given his history then he is killed. And our heroine, yeah, she gets her arse kicked all the way to the end of the book, has very little to do with the final solution, gets the lamest excuse for a "surge" you could ever have imagined what a waste of potential plot story THAT was and is still getting her arse kicked five years later.
What the???? But wait, there's more! Not content with ruining our favourites through death or weakness, Landy leaves the messiest threads of plot lines ever in the history of series finales. You know how brilliant JK Rowling was at the end of HP when she cleverly weaves together all those sub-plots and answers all outstanding questions from previous books, even stuff you'd forgotten about, and you are left in awe of her genius? Well, imagine the opposite of that here.
They are both injured. Do they survive? Apparently the answer is supposed to be, who cares. Nye and Eliza, both surely deserving of a come-uppance, are left untouched at the end of the book. The promised "handsome boyfriend" that was supposed to appear in Valkyrie's life never eventuates and let's face it, he'd have to like a wanna-be heroine who is good at getting her arse kicked and Valkyrie's parents, who are finally in on the secret life of their eldest daughter and her having saved the world in previous books when she was actually a kick-arse heroine have to cope with losing her for five years.
But the worst of it, surely, is Valkyrie's last moment with Skulduggery, when she thinks he is going to die and she tells him she loves him You know, that's cute an' all but we were there, like, two books ago. Their relationship is supposed to have passed that - Valkyrie is supposed to have matured and earned her equal partner status with Skulduggery but instead he is still treating her like a joke and, let's face it, given the lack of oomph in her "heroine" status at the end of the series, we are kind of laughing at her too and that is just.
A very ignoble end for our heroine. No wonder she hid for five years. I would have too. There is no character growth here and it feels like we've gone backwards. There is no neat ending, it's like the book was written in a hurry and Landy was sick of the whole lot of them and frankly couldn't be bothered to hide it. OK, the three stars then Gordon's final moments were classic and Stephanie's dad was even funnier in this book. I'll remember this series for the brilliance of previous books and the promise in the last one unfulfilled though it was.
And I can honestly say, this series finale was not as bad as the Divergent one. Not saying much, I know, but it started with a bang and ended on a whimper. Jul 06, Amanda rated it liked it Shelves: So far this was my least favorite Skulduggery, but it was still enjoyable.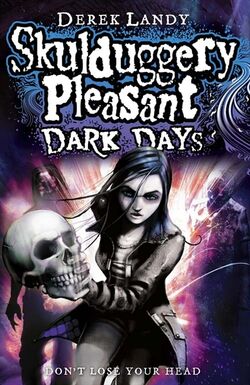 Overall I thought the plot was all over the place, with more than 5 fake-out deaths and switcheroos that just seemed to lose impact as the story went along. I also wasn't a huge fan of the two timelines. The one set in the future wasn't fully fleshed out for me and I don't really understand why it was included here rather than as a separate novella Landy's novellas are awesome!
I'm looking forward to book 10, but this So far this was my least favorite Skulduggery, but it was still enjoyable. I'm looking forward to book 10, but this book 9 was a tad underwhelming. Nov 06, talltyrion rated it really liked it. To be honest, I can't help feeling kind of Let me explain myself first before you throw me to the wolves. I felt like the book was rushed, which was not unexpected, given that this is the final book in a very long series and I'm impressed that Derek kept it going and kept it good for so long as it is.
It's just that That's usua To be honest, I can't help feeling kind of That's usually how it works, and I was pleasantly surprised when, years ago, I read the second book for the first time and was not horribly let down. That said, I do not call this the "worst" book in the series lightly or without quite a lot of guilt, and I would like to say that the worst book in one series is often ten times better than the best book in another series.
Even so, I really did feel kind of cheated by this last book, especially by the ending. Is it really necessary to create so many POVs that it becomes impossible to tie up each one's loose ends? And did anyone else feel like at least half of the fighting and the setbacks encountered by Skulduggery and Valkyrie were only there to drag out the book?
Okay, specifics. I don't want him to die permanently, of course I don't, but I still feel that it should have been a necessary part of the story.
He saves the world one last time, saves his partner, and it's sayonara. He finally gets to rest, he leaves the world with the knowledge that Val is going to be okay, he gets to be with his wife and child after hundreds of years.
That's want I wanted, and what I truly thought was going to happen. I was content with the supposed end of his character arc, right up until Derek pulls a on the penultimate page. He's alive, he shoved a man who, yes, is useless and cowardly and a complete ass in general, but who was a dear friend and companion for a very, very long time, into a soul-sucking machine.